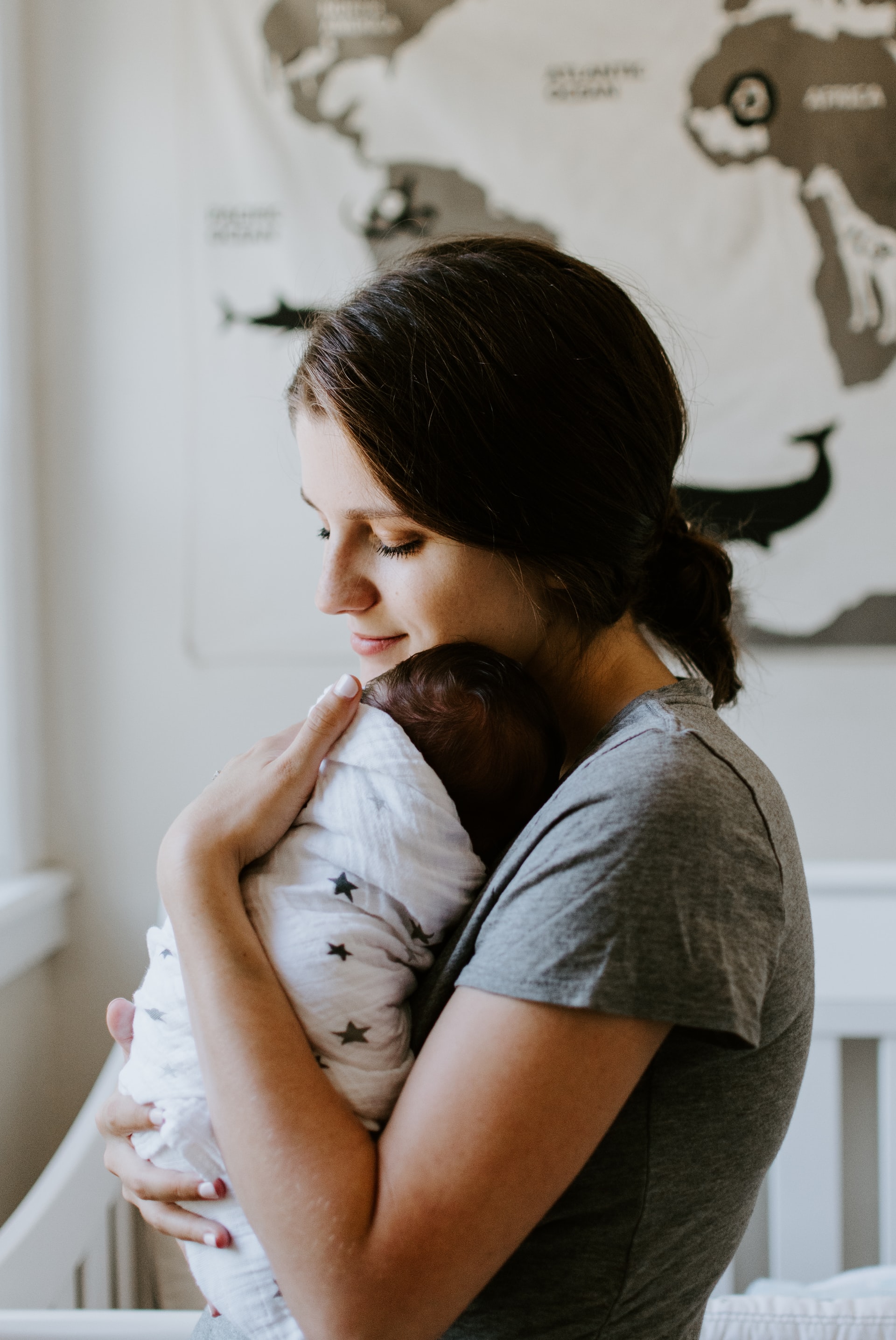 Muslin Swaddle Blankets
What is all the fuss about muslin swaddle blankets? Well, for starters, they are super breathable and lightweight. They are freely woven, allowing heat to escape and fresh air to enter so your baby can be comfortable and calm. Being swaddled mimics the womb. Muslin swaddle blankets are designed to envelop babies in a gentle, warm environment, similar to that of the womb.
Our 100% muslin swaddle blankets are lightweight, breathable, super soft, and gentle on your babies skin. Our muslin swaddle blankets will get softer after every wash! Muslin swaddles are thinner when compared to a jersey knit swaddle, which makes them perfect for warmer days, or warmer climates when you still want to be able to swaddle your baby, but not let them overheat.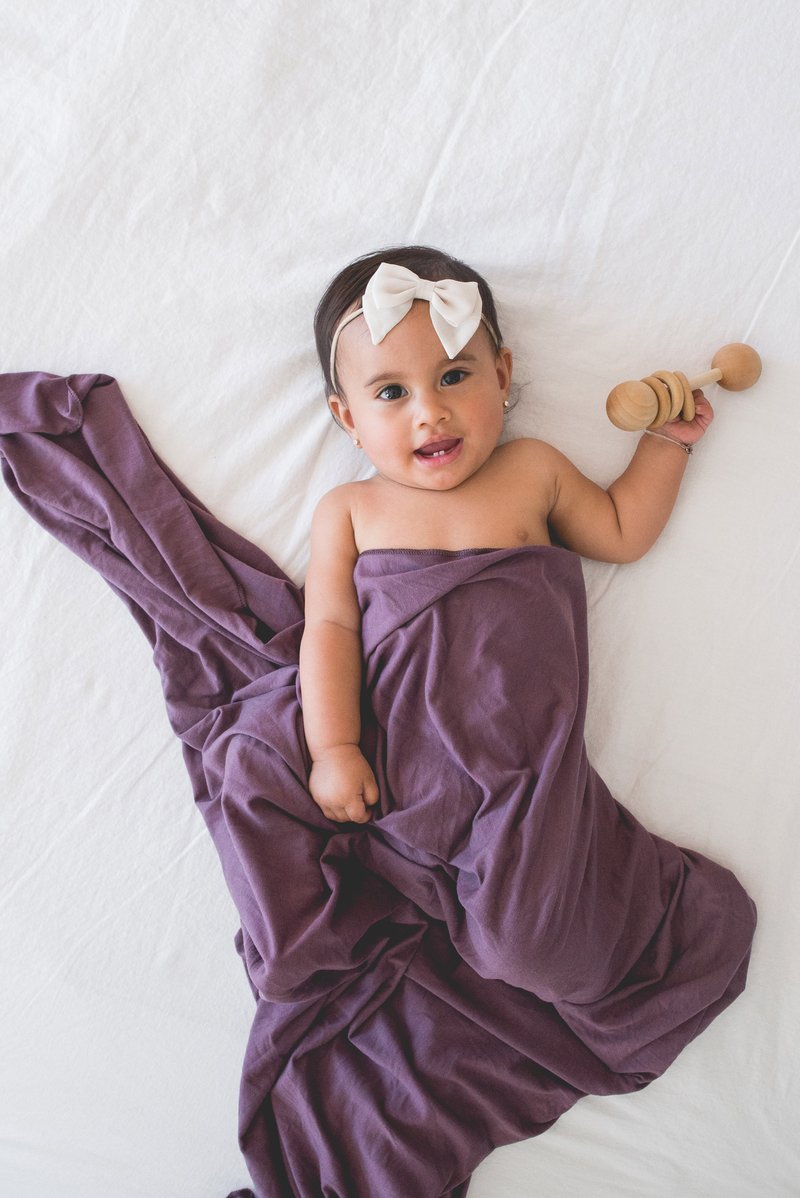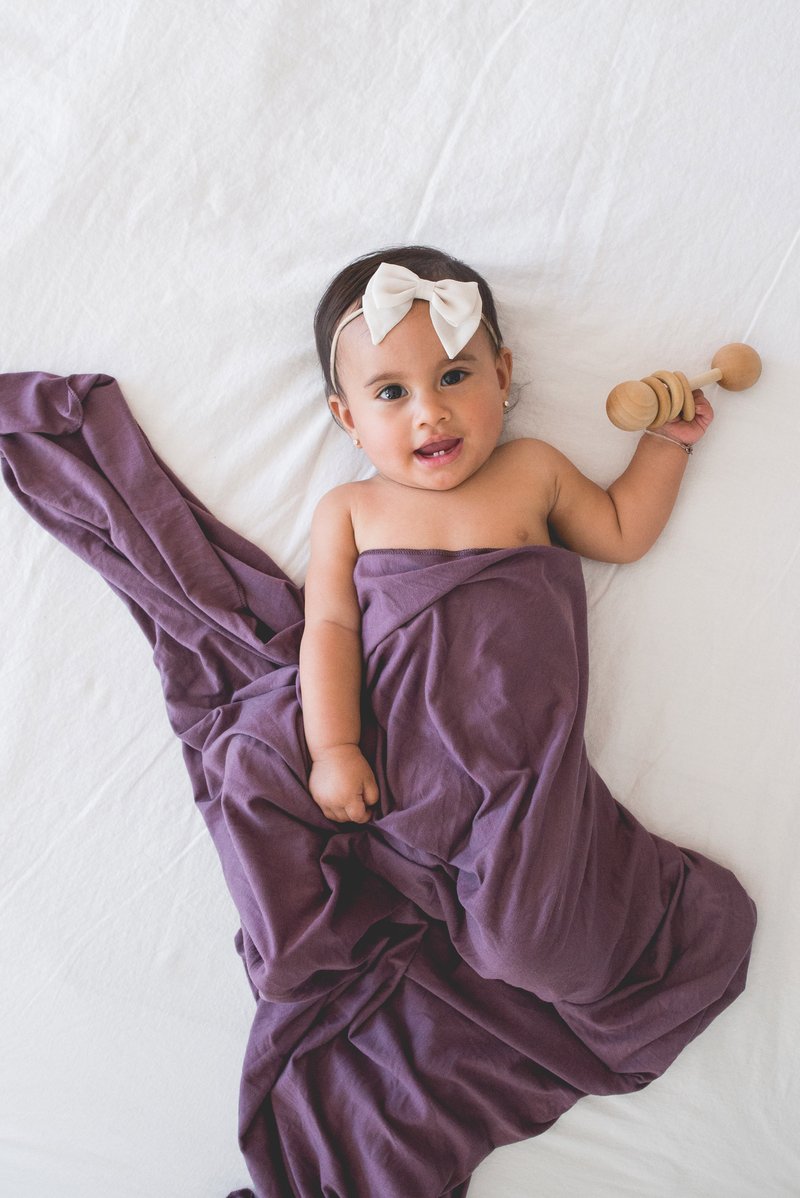 Jersey Knit Swaddle Blankets
Our jersey knit swaddle blankets are made from a polyester/rayon blend, which is the perfect mix of premium fabrics to achieve ideal softness and the optimal amount of stretch and durability. These swaddle blankets are thicker than a muslin swaddle blanket, which makes them a bit easier to work with. Especially if your baby is wiggly and if you need some more time practicing your swaddling technique.
Because jersey knit is thicker, they provide more warmth than muslin, but that doesn't take away from the fact that they are breathable and lightweight. There are also more trendy and modern designs available in jersey knit, which makes them perfect for all seasons!
No matter which swaddle blanket you decide on, both will help calm and soothe your baby - especially during the first few months when they are getting used to life outside the womb. Swaddle blankets help keep your baby warm, without overheating, and provide light pressure to comfort them while they sleep.